Pure MAPLE SYRUP
Pure Maple Syrup is available for purchse at the farm year round.
Livingston Farms has been producing pure maple syrup since the first tree was tapped in 1902. We strive to produce a quality product with a "sweet" disposition. When the sap is running, visitors are welcome to come out and watch the evaporation process in action.
You can purchase our Maple Syrup here at the farm and the St. Johns Farmers Market in the summer months. Our Maple Syrup is also served at Morning Star Cafe in Grand Haven, Michigan, used in making chocolate at OhMi Organics and is also sold there. You can also buy our syrup and mint oils at Amazin' Mitten in Frankenmuth, Fabiano's Pizza and Deli in Grand Ledge, Phillip's Gatehouse and Uncle John's Cider Mill in St. Johns. The Talking Berry Farm and Clyde's Pit also incorporate our maple syrup in their food trucks and Lennonade and For the Love of Grain uses it in some of their recipes. We are extremely blessed to have so many local artisans and businesses carrying and using our products!
Looking for a unique wedding favor? We offer quantity discounts and can also get a variety of glassware, sizes and personalized labels to bottle the syrup in. This year, we also have darker Grade B syrup which is commonly used for cleansing.
(New prices effective January 1, 2018)
ordering and shipping Maple syrup
Please contact us in advance to discuss large orders and volume pricing. To place an order for maple syrup please call or email us and be sure to include your address so we can calculate shipping charges at the lowest rate possible.
We may charge an additional fee to package and ship the glass maple leaves or tarquina to ensure their safety while traveling.
PLASTIC JUGS
$50.00 – Gallon

$28.00 – ½ Gallon

$17.00 – Quart

$9.00 – Pint

$6.00 – Half Pint

$3.00 – 3.4 oz
Maple Leaf Glass
$3.00 – 50 ml

$5.00 – 100 ml

$9.00 – 250 ml

$13.00 – 500ml

$18.00 – 750 ml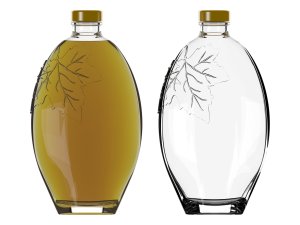 Tarquina Glass
Maple Leaf 50 ml
and 3.4 oz Jug
1-100 – $3.00/each

101-200 – $2.90/each

201 and up – $2.80/each
Maple Leaf
and Tarquinia 100 ml
1-100 – $5.00/each

101-200 – $4.90/each

201 and up – $4.80/each